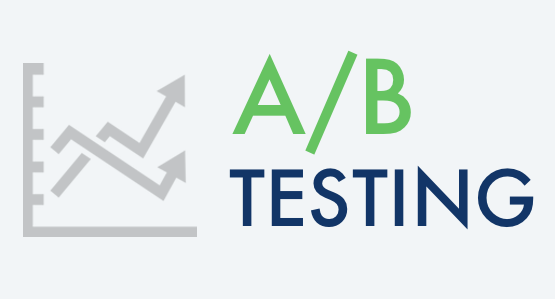 Know what guarantees greater conversions with A/B Testing!
Posted by Socialmbuzz
On 29th April 2015
If you've been trying to get the hang of digital marketing, you've most probably come across the terms "A/B testing" or "Split testing" which claim to help you enhance your conversion rates. In this space we are going to analyze the concept of A/B testing, its benefits and how it works!
What is A/B testing?
A/B testing is the process of comparing two versions of the same web page to see which one converts better. This is done by simultaneously sending two different versions of the same web page or simultaneously diverting different groups of visitors to different web pages, to see which one performs better, and the one that wins is incorporated! Every website aims at converting visitors to users/clients. The rate at which a website is able to do so is called the conversion rate of the website. A/B testing enables websites to implement those versions (A or B) of webpages or services that generate a better response, thereby ensuring greater conversions and therefore better ROI!
Why should you opt for A/B testing?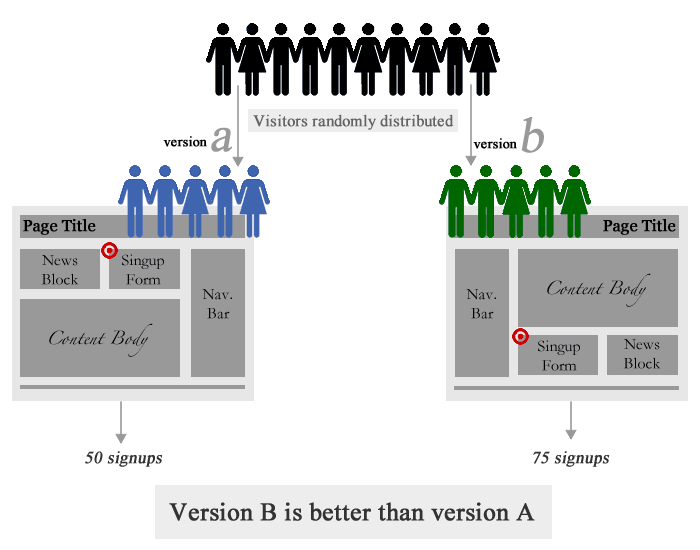 The main aim of all online marketers is to ensure that more traffic and thereby better business is diverted to their website and then ensuring that this traffic converts better. One way of achieving this is to acquire paid traffic, but this method can burn a considerable sized hole in your pocket. The other method is increasing your conversions by using tested and proven services.  The ROI of A/B testing can be rewarding indeed and even a small change can garner significant changes in the conversion rate by generating greater leads, sales or revenue!
What all can you A/B test?
There are number of things, practically everything for which you can A/B test. These include:
Landing Pages
Call to Action text
Call to action button
Links
Images
Social proof
Media mentions
Sales copy
Newsletters
Product Descriptions
Headlines
Sub headlines
Incentives
The most interesting part about A/B Testing is that you can test things in conjunction with other things! For example you might want to test a particular landing page A with a newsletter A and a landing page B with another newsletter B.  This can give you more concrete results if you're presently getting mixed results!
How to go about A/B Testing?
1. Analyze: 
The first step while planning an A/B Test is to analyze the conversion rate and the bounce rate of your website.
2. Identify behavioral patterns of visitors: 
Understand the on-site and off-site behavioral patterns of your visitors using the various web analytic tools such as Google Analytics and other web analytic tools.
3. Decide on the things that you want to test: 
This is done by first identifying the low converting pages and then coming up with alternative versions of the same either by yourself or with help from digital marketing professionals. The most common method of testing is to test a version of a webpage against the present version.
4. Decide the number of days you want to run the A/B test for: 
This can be done by using any A/B Testing tool or with help from professionals in the field. It is of paramount importance to give adequate amount of time to an A/B Test to ensure accuracy of the result.
5. Run the A/B Test: 
Test the various versions, analyzing their performance closely using the various analytics tools!
6. Implement:
After the test is complete, implement the version that converts more!
We hope that you found this post on A/B Testing insightful! We will be back shortly with more on Digital Marketing!
Not sure if your conversion rate is decent according to market standards? Click here to get your free digital marketing audit!