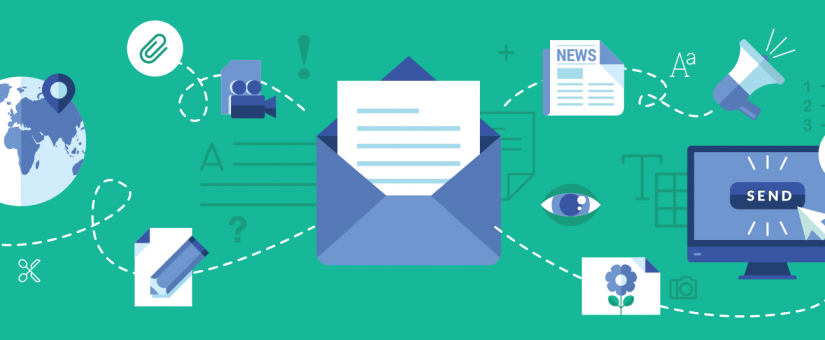 Best Email Marketing Software for Small Businesses in 2018
Posted by Socialmbuzz
On 17th November 2017
A lot of people wonder how email marketing can boost a small business. Like everyone else, they want to know the benefits of email marketing and among many, the most compelling one is the Return on Investment (ROI). According to a reliable source, for every $1 spent, email marketing brings in about $40 which is really good. Some of the other benefits include increase of sales in the form of promotional email, it gets customer back with regular emails, provides you value to customers, establish good relationships through email, etc.
Are you a business entity, who obviously wants to grow? So here are the best 6 email marketing options that you should consider and compare:


1. GetResponse :
This is an easy-to-use service that offers solid support, flexible plans and a generous 30 day free trial for up to 250 contacts. It offers you over 50 amazing and easy features. The various plans offered ranges from $15 per month which lets you contact up to 1000 customers. The most popular offering is the $25 for 2500 subscribers. From there on, the plans just keep scaling up. Signing up for an annual plan reduces 18% of the price for all tiers. GetResponse doesn't offer any email sending limits, any number of messages can be sent in a month. At an extra cost of $15, the landing pages are optimised for mobile users. There are a number of choices for sign-up forms and email templates which can also be created based on your company logo's colours. Survey support is provided and in-built webinars can also be used for an extra differential price. As an autoresponder, it helps build an email list and generate 90% email results leading to more conversions and sales. They also provide advanced analytics and offers you various design tools.
The cons here are that, they aren't very good at lead scoring or providing the number of unsubscribers, no refunds are offered for cancelled plans and the bounce rates are getting higher and also the form builder is also a bit slow.

2. ExactTarget :
ExactTarget is designed to manage 1:1 customer experiences by creating personalised, cross channel customer journeys for delivering high quality brand experiences. This tool makes it easier for you to transform data into personalised conversations which can then be used to increase conversions and build loyalty at the same time. Some of its features include pre-built templates, real time reporting and tracking, advanced content management, mobile app, etc.
The pricing structure is somewhat unstructured, unfair and expensive as the basic rates are $125 per month or $1500 per year, which is much more than other email marketing services that even offer a free trial period and free is mostly better.

3. Aweber :
The Awber platform comes with superior autoresponders that makes customer engagement and interaction much more easier. The system shows a number of options for integrations which include leading business tools like PayPal, WordPress, Zendesk to name a few. Aweber offers regular webinars for training and access to reports which also helps you to make better decisions, devise better strategies and achieve your goals. With up to 700+ templates to choose from, subscriber segmenting based on action, auto responders, excellent email deliverability, bulk email marketing, campaigns, blog newsletters and unlimited emails it is one of the most used and widely recommended email marketing platform. The trouble faced with this tool is that it does not have a landing page and it is a little more expensive than GetResponse.
The pricing is done on a monthly basis, starting from $19 for 500 subscribers, $29 for 200-2500 subscribers and so on.

4. Constant Contact :
Constant Contact's tool makes it easy to create professional campaigns without the requisite of any technical tools. This software can also be used by non profits. Free personal support and coaching is delivered by phone, email as well as in person. As opposed to the issues like the file and image storage limited to 1GB in the basic plan, no support provided to the landing page and surveys available at a high price of $50 per use. It provides you with plenty of features to choose from, some of them are an anti spam checker, easy-to-understand and actionable reports, promoting your campaigns using facebook or twitter links, social stats to checkout who tweets, likes or shares your email and it also has a mobile app.
Constant Contact is also quite affordable with a free trial available and monthly based prices on the number of contacts available in the database. The prices start at $15 per month for as many emails as required. If the tool is found unsatisfactory after purchase, a refund is also provided.

5. MailChimp :
MailChimp is a holistic email marketing software that allows its users transparency of campaigns, view click-through rates, manage subscribers, tracking emails as well as generating customer reports. It lets you create custom templates and also lets you choose from an array of designs and templates available. MailChimp helps its users to customize signup forms so it can be shared on your website and can be integrated to your social media pages. Its features include downloading multiple newsletters, creating multiple campaigns, real-time reports, multiple available tutorials and online knowledge base among others. There are some flaws like no landing page support or lead scoring provided and automation is available at a price of $199, which becomes expensive for small businesses and it also forces users to double opt-in to join your list.
The most important benefit of MailChimp is that it is free to use for an unlimited period of time for up to 2000 subscribers and 12,000 emails per month, without features like an autoresponder. For more than 2000 users, a monthly plan or pay-as-you-go plan is also provided.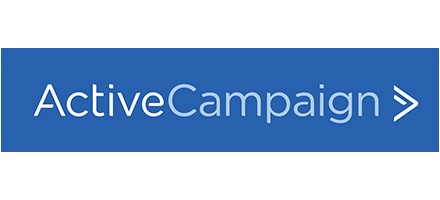 6. ActiveCampaign :
ActiveCampaign is extremely simple to use and it is mostly used by designers to automate their sales and marketing process. It's features include advanced segmentation, tracking of contacts on your site like where they travel and live, SMS marketing, free phone, live-chat and email support, social media monitoring, lead scoring at an extra cost and free email templates to name a few. This proves to be beneficial by increasing the conversion rates and nurturing strong relationships. The tool provides a 14 day free trial period. Though the trials are limited than the paid accounts, you will still be able to try most of their features. The only limitation here is that no landing page support is provided.
The monthly plans are divided into 3 kinds – basic, plus and enterprise. The first one offers email marketing and marketing automation, starting at $9 a month. The second includes automated sales CRM features, starting at $49 a month. The third offering is a dedicated account rep, priority support and more starting at $149 a month. Another price of $24.65 is offered for 2500 subscribers where a landing page is not provided but a multi-user support is. They currently don't allow you to A/B test different emails in an automation sequence. Although they are going to add this feature shortly.
| Rating | Name of tool | Free Trial period | Pricing for 2500 subscribers | Email Templates rating |
| --- | --- | --- | --- | --- |
| 1 | Active Campaign | 14 days | $24.65 | 5/5 |
| 2 | MailChimp | Unlimited (for 2000 contacts) | $35 |  3/5 |
| 3 | GetResponse | 30 days | $25 | 4/5 |
| 4 | Aweber | Free trial ( 500 contacts ) | $49 | 3/5 |
| 5 | Constant Contact | 60 days | $55 | 3/5 |
| 6 | ExactTarget | No free trial | $125 | 2/5 |
Here are a few tips to be kept in mind, on email marketing for small businesses.
References:
1. Top email marketing software : http://www.capterra.com/email-marketing-software/
2. 9 best email marketing tools : https://www.ventureharbour.com/email-marketing-software-tools-one-best/
3. How email marketing helps your business : http://www.verticalresponse.com/blog/email-marketing-helps-your-business/