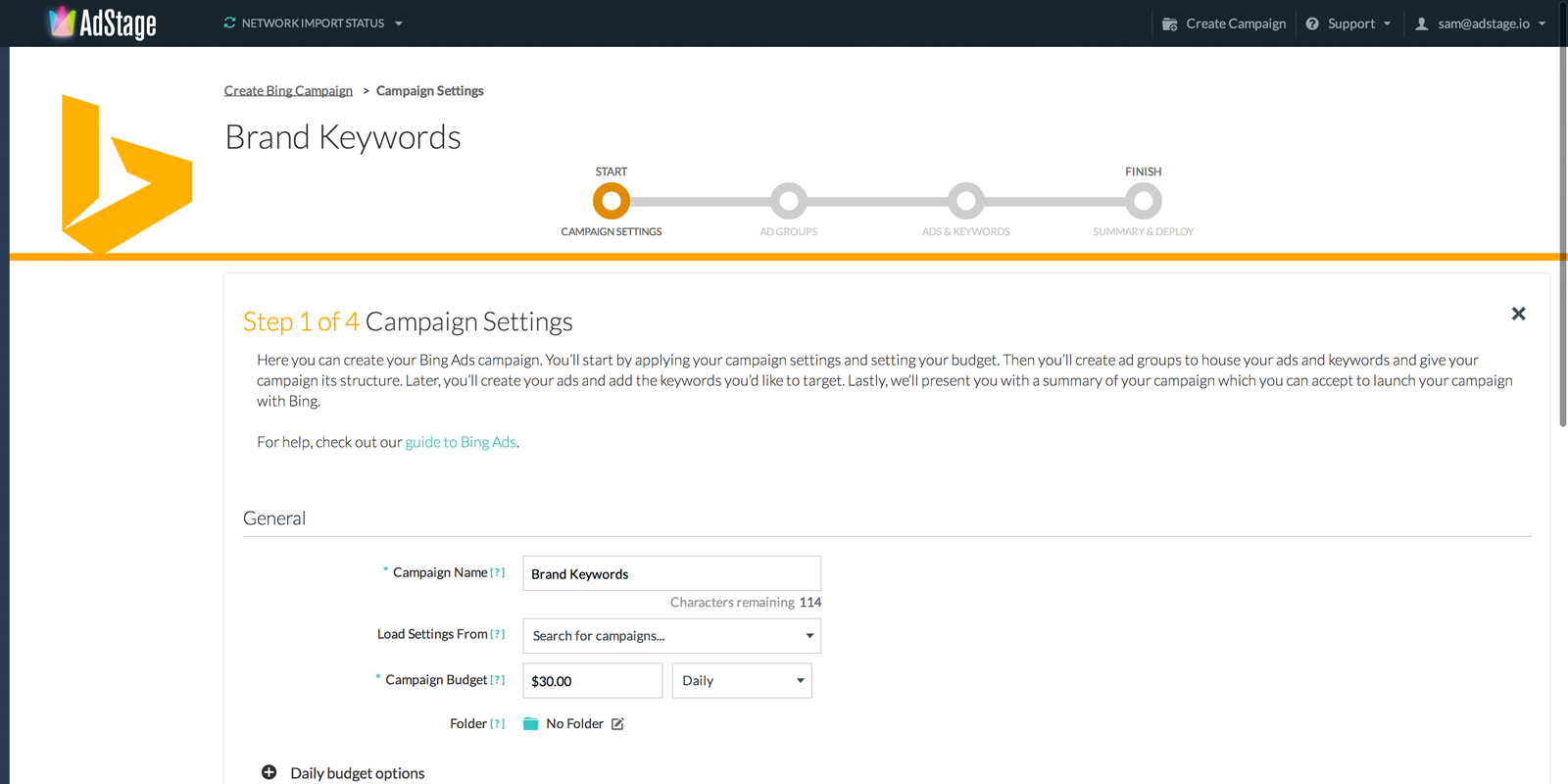 How To Create A Bing Ads Campaign In 6 Simple Steps!
Posted by Socialmbuzz
On 1st May 2015
If you have an online business then you obviously are on the constant lookout for techniques to help you improve your sales and increase your ROI. While content optimization, SEO techniques and slogging hard with your website developing team to develop kickass interactive pages and forms will prove to be excessively useful in targeting more clients, swearing by these methods alone and wishfully waiting for the rather selfish Google search elves to find you will only result in stalled progress and stagnated sales. The one thing that you need is effective advertising, one that garners results as well as does not burn a hole in your pocket. However there are only a limited number of options available when it comes to online advertising, and the more obvious one, read Google, will prove to be of help only if you're willing to throw you credit cards in its way. The other option however, i.e., the Yahoo! Bing network allows you to advertise for a rather conceivable CPC, and ensures better visibility in its network! True that more people use Google as the go-to search engine, but most of the advertisers also throng there to sell their wares making it expensive and somewhat chaotic, to the extent of being redundant when it comes to advertising small businesses with a limited budget.
Now that we have told you why the Yahoo Bing Network is your safest and therefore best bet, we'll go on to tell you how to start your own Bing ad campaign in five simple steps.
 Step 1- Sign up for the Yahoo Bing network.
In order to successfully set up an ad campaign through Bing, you need to sign up for the Yahoo! Bing network. This link will lead you to the place where you can effectively do so. You might want to keep your credit card handy in here.
Step 2- Create a Bing Ads campaign.
The next step is to create a campaign using the right keywords. No sooner than you do this, does Bing Ads create your first Ad Group, named Ad group #1.
Step 3-Edit your Ad group# 1 at Bing Ads.
Ad groups are the coffers that contain your various keyword sets and the various ads that are related to a particular theme. The name of each Ad group should ideally reflect its theme. As Ad group #1 does not do that job very well, make sure that you edit the name and customize the group accordingly. Once you're done with this, the most obvious thing to do would be to add Ads to the group. Having about three ads per group is recommended, as it will ensure that your ad group gets its share of the limelight. Run a double check to see if the keywords you've chosen for the group are closely related and meaningful, and also if the ads are relevant to these keywords. The Bing Ads Keyword Research Tool might come in handy here.
Step 4- Add additional ad groups to your Bing Ads campaign.
A well structured campaign has multiple ad groups that allow the user to simultaneously advertise in various directions. Bing is relatively easy to use and so the creation of the Ad group will not be a headache at all. Simply follow the instructions given at create a new ad group and you l be good to go. After you've created the Ad group, you'll be required to edit it as you did in the previous step.
Step 5- Check your delivery status and the status of your Bing Ads campaigns, ad groups, ads and keywords.
Once you're done with setting up the campaign and have entered a payment method, ensure that the status of your campaigns, ad groups, ads and keywords is Enabled and also that the delivery is listed as eligible. This link, change your Bing Ad status and other settings might help you in checking and changing your status.
Step 6- Optimize your Bing Ads campaign.
This is the most important step of organizing a successful Bing Ads campaign. PPC advertising works best when you regularly monitor your campaigns, the quality score and impression share and make the necessary adjustments required to target your ad demographics and improve these metrics using dynamic text.
We hope that this post helps you in successfully getting started on Bing Ads!
Get more insights on Digital Marketing. Look out for more on this space!
Get your FREE Digital Marketing Audit done!