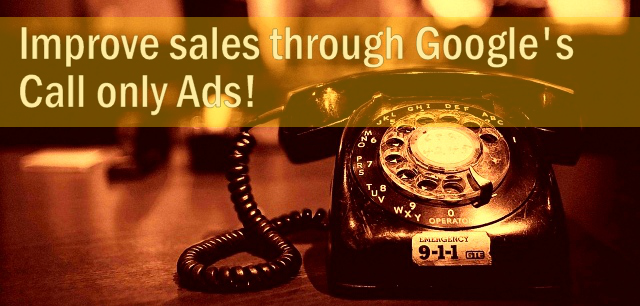 Call-Only ads: Who Should Use It?
Posted by Socialmbuzz
On 29th March 2015
The businesses that are promoted and propagated through the internet are varied, and so are the ways in which the success of the same is measured. The goal of some companies is to boost traffic, for others it is to boost sales and for yet others it is to drive phone calls!
For those who fall under the last of the above mentioned categories, Google has a treat for you! Google has recently come up with the "call-only ad" option and made it much simpler and easier for advertisers to promptly display their phone number, and lure the searchers into clicking the call button, by advertising the number right where the people are searching!
According to statistical surveys, 70% of the searchers call companies directly by picking up the numbers listed on the website. Therefore it is proved beyond contention that this avenue provides for a lot of unexploited potential and this option in fact comes across as a boon in the guise of a clickable call icon for lead-generation companies that own call centers and other e-commerce merchants!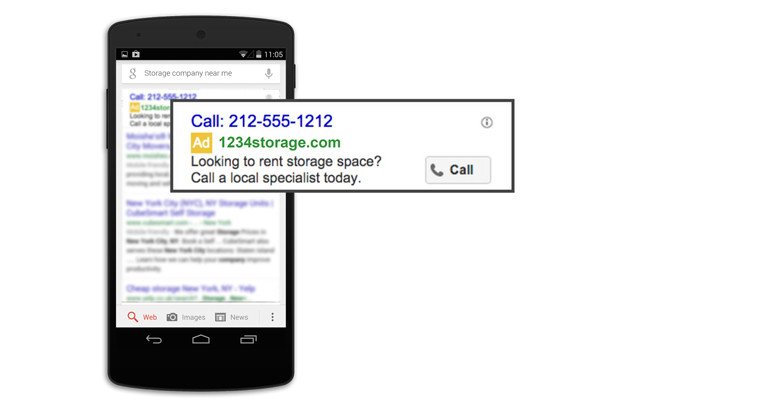 In this post we will list the pros and the cons of "call-only ads."
Who Should Use Call-Only Ads?
1. Do you see a call as a conversion and want to drive more calls to your business?
If you own a real estate agency, travel agency, courier services, coaching center, barber shop, local spa, or any other business which needs local SEO, then call-only ads are your best bet!You can now advertise your contact on Google with a simple clickable icon!
'Call only' Ads are ideal for those who seek a phone call as a conversion rather than a website click!
2. Target Audience Available On Mobile Devices With Call-only Feature!
The 'call only' ads allow you to target the mobile devices where the advertisement would be displayed, i.e., you can opt out of displaying the ad on an IPod or a tablet despite them being mobile devices, as they cannot be used to effectively make calls!
This feature ensures that you pay only for the ads being displayed on the devices, that have the potential of translating into phone calls!
3. Customize the duration of your advertisement's presence on GDN!
Fix the time period for the ad to be displayed. Unlike call extension ads, 'call only' ads allow you to fix the time period of the day when your ad would be visible to those searching through mobile, depending on the time when you will be available to answer phone calls!
So the next time you're not available to take calls, all you need to do is switch off your ads and save that precious advertising money.  
4. Need Sophisticated Bidding Strategies To Suit Your CPA?
'Call only' ads allow you to design bidding strategies based on your CPA for calls, i.e., they allow you to bid on the value of a call, which in turn helps you meet specific ROI goals and maximize the value of every call. 
5. Need To Provide Better Consumer Experience?
'Call only' ads improve mobile browsing experience by eliminating the intermediary step of visiting the website which results in better consumer experience coupled with an increase in the sales and calls!
These ads have improved lead volume and conversion rates by effectively targeting mobile devices with ads that are singularly focused on driving calls. The ads can be further tailored to make them more interactive and approachable, e.g., instead of a clickable "call" icon you can now have a clickable "speak to the expert" icon!
6. Don't Have Dedicated Web Development Team?
You only have a website in place of an established IT front , and that too was developed quite a few days back . Ideally for each Google Adwords, Bing Ads or PPC campaign, you need a dedicated a landing page. 'Call only' ads can save you all the extra effort that would otherwise go into the development of a landing page, creating and mentoring form submissions, as all calls need is a working number and not a full fledged landing page! 
No wonder 'call-only' ads are the latest hype in the sphere of digital marketing!
Get your FREE Digital Marketing Audit done to know what is preventing you from getting the desired ROI and boost in sales!