Go Digital.. Get Real! – Growing Importance of Digital Marketing in Real Estate Business
Online and Digital Marketing has revolutionized the art of "shopping". Ranging from the generic daily need items to tech-savvy electronic gadgets, everything is being sold on line. Hassle free and time saving is the new mantra and Real Estate is surely no exception.
Gone are the days when you had to search amidst  thousands of properties, for your dream home. Using digital marketing and cutting edge technology the process of buying a house has changed monumentally in the past few years. Although many may argue that word-to-mouth advertising is the best way to sell anything, studies prove otherwise. In the year 2010 alone the number of real estate transactions carried out on line was a staggering 85% of the total market. Unbelievable but true!
Digital Marketing in Real Estate: Current Scenario
Our analysts did a simple volume research based on several keywords relevant for real estate industry. The keyword phrase 'house for rent in California' gives us surprising results. More than 25% of searches done for this keyword comes from outside US. This gives a clear indication that people even before relocating starts their search for accommodation. This makes not only the digital presence important for you but realtors need well defined strategies for search engine optimization (SEO), search engine marketing (SEM), web traffic and  paid advertising.

A lot of websites in the U.S, have amassed the concept of Digital Marketing and advancing their range of selling property. Agencies such as Michigan Realty Solutions, Ohio Investments and Multi Family Utility have peaked the competition with an annual growth of over 5000%. Out of this, a major chunk is widely accredited to the sales over social and digital media.
This technique has spiked a lot of interest in the ever growing Indian market too, resulting in the creation of property listing based websites such as Housing, 99acres, Magic Bricks, etc. Garnering a widespread customer base with just a single advertising campaign, saves a lot of investment. Creation of websites, regular blogs, PPC campaigns, Google Adwords, etc. not only increases their customer base, but also gives the buyers a better service instantaneously. Using social networking websites such as Facebook and Twitter for advertising have also spiked among many Real Estate Agencies in order to attract more buyers.
Digital Marketing in Real Estate Enhances Home Buyer's Purchasing Experience
The buyers, now really begin to enjoy the hurdles of house hunting.
Safe, quick and a Greater liberty to choose from millions of houses for their right home.
Virtual tours of the entire house which enables the buyer to feel and choose a home.
Development of Mobile Applications allows the buyer, not just to search and settle for a property but also, to rent or even buy a house on the go.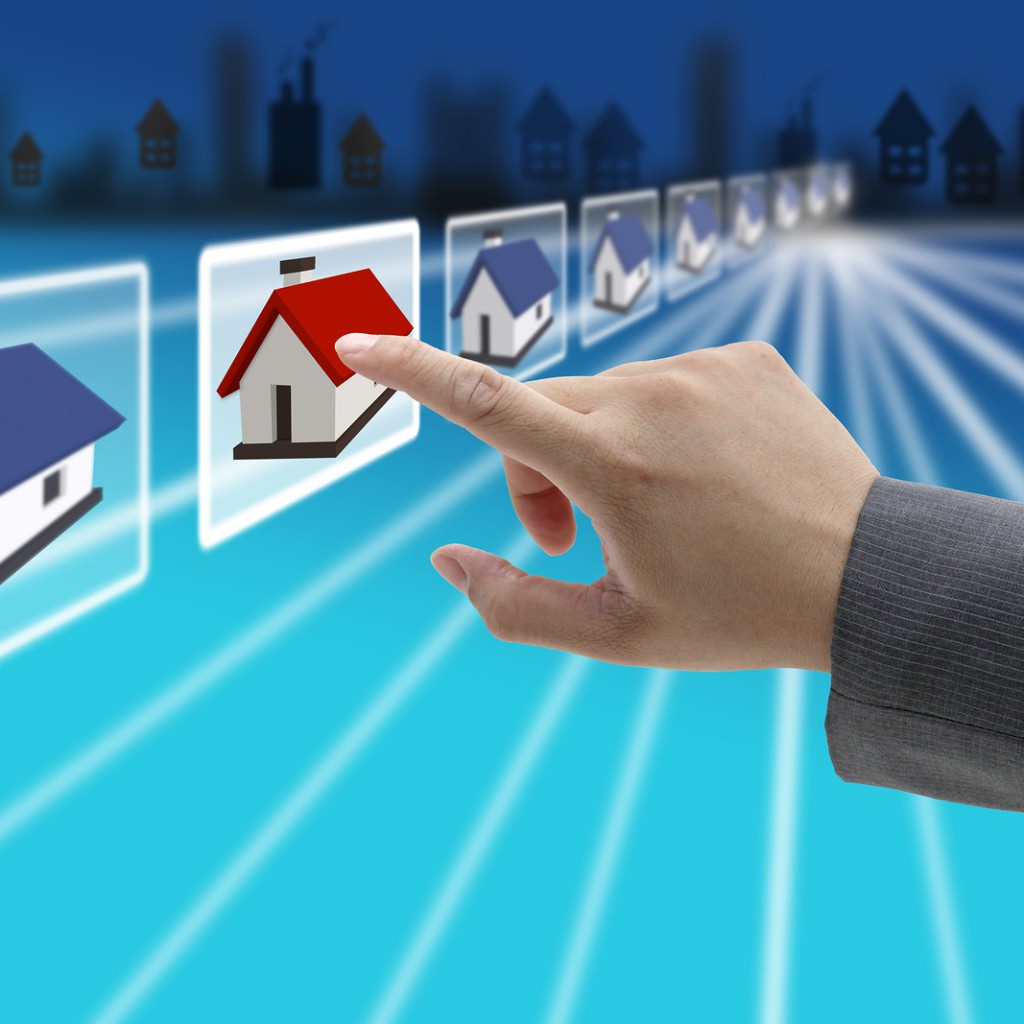 But the real question is, "Does it work?" Reaching out to prospective buyers using the Internet as a medium is quite difficult, considering the number of fake agencies and, coming forth as an authentic organization takes time. Marketing on line is effective, but only comes, with a constant rapport with the buyer.
A Realtor, when marketing digitally, needs a consistent approach with the buyer, the most important point being, considering how well thought out and implemented are the campaigns, keeping in mind the buyers' needs. If they meet the requirements of a potential buyer in terms of ease of doing business, transparency, efficiency and comfort level, these campaigns can lead to contributing more than 50% of a developer's business, without him going out physically to hunt for the prospective buyers!
As more and more prospective customers advocate the ease and effectiveness of digitalization, the seller too comes up with latest ideas of promoting his project. Various promotional and marketing campaigns can be organized, on-line as well as off-line, allowing the personal association of both parties.
Digital Marketing Brings Ease and Efficiency in Real Estate Market 
Eliminating the middlemen for a purchase or a sale has also become a major asset. All details about the project, the features, amenities, the look and feel of the project, the legal documentation, pricing etc. can be shared without any confusion leading to a more transparent and efficient dealing.
This is a professional way of doing business, making the customer consider you as a serious player and creates a positive perception about the whole project in his mind. Also, it also saves time as the customer can physically visit the site only after clearing all doubts and going through various options.
Need tips on digital marketing for your real estate business? Take our free Digital Marketing Analysis to know what will work best for you!