Discover the horizon beyond Google Adwords
Having a powerful online presence is now a necessity that businesses at all scales are required to meet. There are many marketing strategies that are being implemented to augment traffic; distinctive among them is the Pay-per-click (PPC) advertising with Google Adwords as one of the most popular choice for it. Google Adwords alone owns more than 70% of the search market share, and is one of the largest online display advertising network. Display campaigns through Google Display Network (GDN) reach more than 80% of global internet users (Source: Google Benchmarks). Moreover, there are few drawbacks of Google Adwords which can't be ignored. As many businesses are trying to advertise on Google advertising network, there is increased competition resulting in higher bids, higher Cost-per-click (CPC), higher Cost-per-action (CPA), lower Return-on-investment (ROI) and lesser overall effectiveness.
Hence, in spite of Google Adwords reach and popularity, many businesses are looking for alternatives to Google Adwords, which are affordable and provide optimum results. The need of the hour is to find alternative advertising platforms that can provide most of the goodness of Google Adwords to provide better traffic and promising returns. Let's look at some of the alternatives of Google Adwords available to improve PPC mix.
1. Bing Ads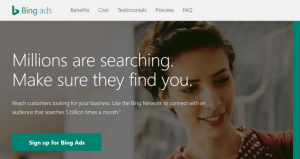 If you are looking for a platform with a global presence and high-quality traffic, then Bing Network is your perfect destination. Created out of a collaboration between search engine giants Yahoo and Bing, the bing search is a reliable option and trusted by nearly 30% of the American population. With search volume of 5 billion times a month, it proves to be a powerful advertising network with real powerful benefits. The average spending power of people searching on Bing network is 6% higher than average internet user (Source here) .
Advertisers on Bing network may get lower traffic then Google Adwords, conversion rate is usually enhanced with lower CPCs. and campaigns may deliver higher ROIs.The popularity of the platform is also owing to its excellent manual customer support system and its featuring of the listings on partner platforms like Office and sites like AOL, Infospace and The Wall Street Journal network. Read What Makes Bing Ads Absolutely Better Than Google AdWords to know more!
2. LinkedIn Ads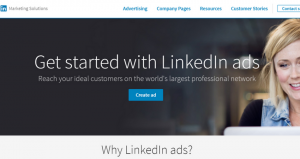 Looking to target professionals with really good decision making and spending power, then LinkedIn Ads is the best platform to choose. This Google Adwords alternative is one of the most effective tool for B2B marketers with impressive returns. As per LinkedIn, it currently generates 80% of all B2B leads being created through Social Media. Not only B2B advertisers, there are even B2C global leaders like Target, Amazon, and Macy's coming on LinkedIn for their advertising to attract profitable customers. This platform definitely is one of the under-utilized, and offers lots of untapped potential for any advertiser.
On LinkedIn, marketers don't require to target keywords, they target audiences based on their professional profile, skills sets, company and location. Hence, it becomes more important than ever that campaigns are planned strategically with clear objectives to run a successful LinkedIn Ads Campaigns.[/vc_column_text][/vc_column][/vc_row]
Related E-Book
Building Blocks of A Successful LinkedIn Ads Campaign
In this E-Book, you'll learn all available LinkedIn Ad formats and advanced tactics on how to generate leads, engage clients, and boost sales.
3. Facebook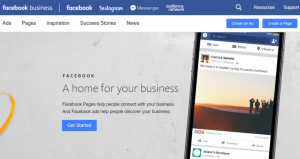 Who would have imagined that Mark Zuckerberg's creation meant to connect and entertain people globally, can become one of the biggest competitor of Google Adwords. But yes, Facebook is now more than a social networking platform. With 2 billions people using Facebook every month, it is one of the best advertising platform to find new customers, nurture them and retain existing ones.
Facebook offers various eye-catching and user-friendly ad formats and targeting opportunities across devices on Facebook, Instagram, FB Messenger, and Audience Network. Various ad formats currently available are single image, video, carousel, slideshow, collection and canvas. You can also either create dynamic ads to automatically promote all your products or collect leads through lead generation forms.  There are also some very cool features available like creating an online offer,  to grow engagement among audience.Moreover, it keeps on reinventing fast and adding new advertising formats to provide the best-in-class advertising opportunities to its advertisers.
4. BuySellAds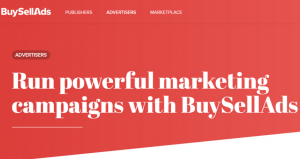 If you are interested in one of the most traditional form of advertising – the banner ads on websites, then this is the best platform for you. BuySellAds has the highest network base in terms of distribution, going up to 6 billion ad impression per month.
BuySellAds offer various placements for display banner ads across more than 12,000 publishers. There are various categories available to target your right audience set. The platform is both effective and efficient when it comes to visibility and customer support. With features like real-time campaign tracking, transparent reporting format, stop option in case of a cash crunch, and automated live support, the platform is hard to miss.
5. AdRoll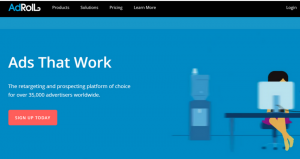 The term retargeting means targeting customers based on their prior internet activity, and Adroll caters to re-targeting needs of its advertisers. They claim to offer maximum reach across devices with access to 500+ ad exchanges including Facebook and Google. AdRoll also offers prospecting solutions by its unique methodology of analyzing website's customers and then finding new audience similar existing customers.
Similar to Google, Adroll has its own setup of ad network and its assists Google Adwords as well. AdRoll helps the business achieve a higher rate of return through its wide reach and targeting capabilities supported by its excellent customer service team. Although the cost may be a little on the higher side, still it's worth the service offered. Moreover, Adroll has expanded its portfolio and now includes exploration by means of Programmatic Display and email targeting. The launch of its new venture "AdRoll Onsite", which is designed to push customers down the channel by means of customized pop-ups, is also noteworthy.   
6. Pinterest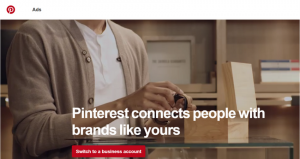 This alternative to Adwords is high on visuals. So, marketers targeting to showcase their products through the digital channel can achieve great results. Pinterest has user base of 200m people and they search for various items over 2 billion times every month.The platform uses the ad type in the form of Promoted Pin which delivers the images to specified audience base. Audience base is built based on user's previous searches and saved pins.
Auto-targeting is the latest feature added, that involves placing of advertisement pertinent to keywords. Although a new entrant in the world of pay per click advertising, but ensures marketers receive positive payouts through the platform.
7. Amazon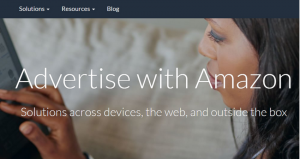 The e-commerce giant offers more than the selling of products; it is helping marketers grow by means of sponsored products. Any marketer selling its product on the e-commerce platform, have the option to fund sponsored shopping advertisements. This will help target customers not only to reach the marketer's website or to the Amazon platform but also to products customers have desired for, as a means to improve conversion rates. The advertising platform thus enables an increase in return on investment and better traffic.
8. Yahoo Gemini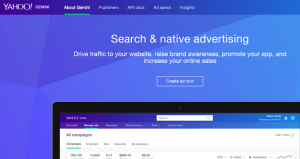 The new advertising platform offers a unique combination of mobile search and native advertising that can be assessed on all Yahoo properties. The USP of the organization lies in its pay per click pricing and its usage of intent-driven targeting. Moreover, the platform allows easy import of all campaigns in a few clicks from Adwords with a huge database of Yahoo to fall back on.
9. Infolinks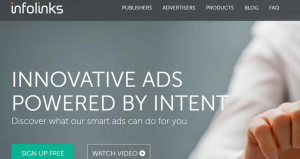 Try the real-time engagement features with Infolinks. The advertising platform is a healthy alternative to Adwords, known to utilize in-text advertising for generation of leads. The platform offers six varieties of ad units consisting of inarticle, inscreen, infold, inframe, intag and intext. Moreover, their uniqueness lies in their ability to master "banner blindness".
10. Sponsored Tweets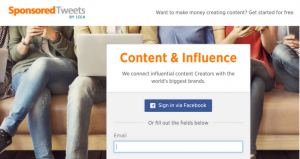 An initiative of the social media giant "twitter", Sponsored Tweets is created to grant advertisers the option to select their choice of tweets by paying a price for it. These tweets are meant to reach target customers based on their background and followers. The AdWords alternative is high on engagement and has the ability to draw a good amount of traffic on the website. Basically, it gives an option to marketers to place their advertisement in the form of the tweet, which eventually gets retweeted and answered to. All metrics gets recorded by means of Google Analytics and enables advertisers to calculate and acknowledge the profitability of the advertisement.
Few More for Worth-A- Look
Intextual is also an in-text advertising network (similar to Infolinks) which has a user base of more than 40 million Latin Americans. They provide targeted advertising by browsing your website and finding appropriate keywords.. They operate on pay per click basis and not impression. They are also partners with a leading traffic quality management service – ClickForesnics.com, to ensure that clicks are authentic and not a part of any fraud or bots.
TONIC offers ad types like Popup Traffic, Exit Traffic, and Display Traffic. They can provide good conversion rate through established websites with constant flow of traffic.
Exit traffic ad types can present relevant ads to a leaving customers and Popup ad types bring high volumes and drive brand awareness.
AdLandmark is a pay per download service for software providers. Software providers are required to submit free versions of their tools to the system which become available for download on multiple shareware sites.