True that Adwords is the giant among the various paid advertising platforms. However it could be possible and even probable that AdWords is not yielding the desired results for your advertising campaign, which could be either in the form of inadequate traffic or higher investment in comparison to the return in the form of revenue, or because of the simple reason that AdWords does not provide the right scope for your advertisement.
Whatever the reason be, there is felt an irrepressible need to look for advertising platforms other than Google. In this post we have compiled a list of second tier networks that you can add to your PPC list!
1. The Yahoo!Bing Network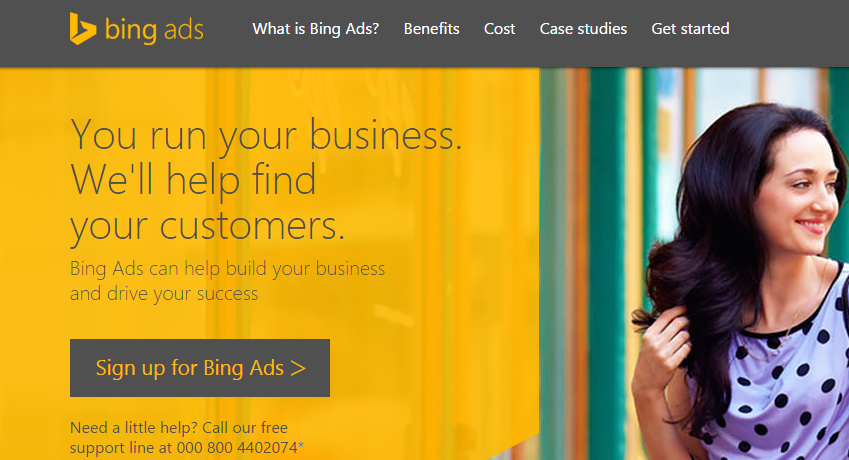 This is an ad platform formed by the collaboration of the other two major search engines, Yahoo and Bing. Additionally, the Yahoo! Bing network features the advertisements on syndicated partner sites such as Facebook, Amazon networks and the Wall Street Journal Digital Network. The best part about Yahoo! Bing is that the support service is primarily human than automated. The traffic is lower as compared to Google AdWords, but better visibility and hence enhanced conversions are ensured. Discover how Yahoo!Bing Ads is better than Google AdWords here!
You can sign up for the Yahoo! Bing network here.
2. BuySellAds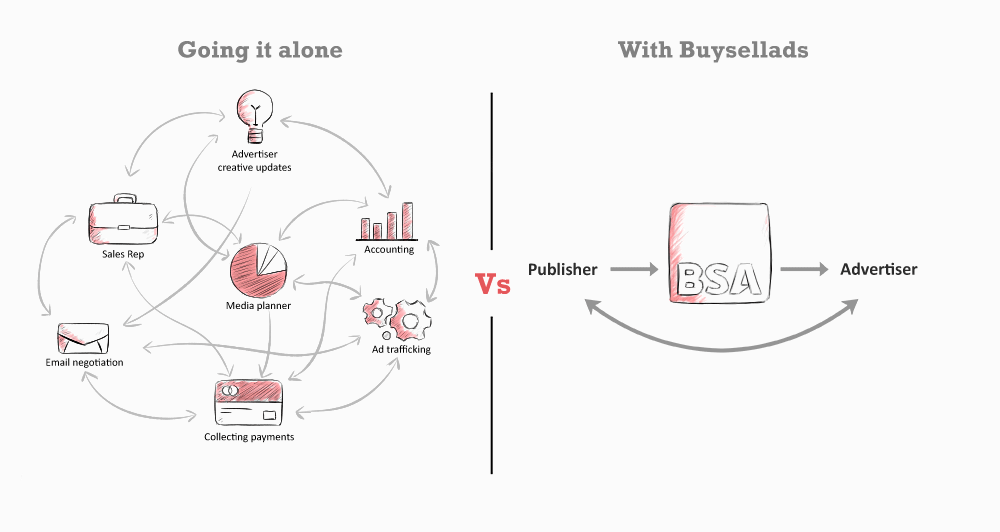 BuySellAds serves as an effective marketplace where you can sell your banner ads all across the web. The BuySellAds claims to have a huge turnabout, selling around 6 billion ad impressions on a monthly basis.
Click here to sign up to buy and sell ads!
3. Facebook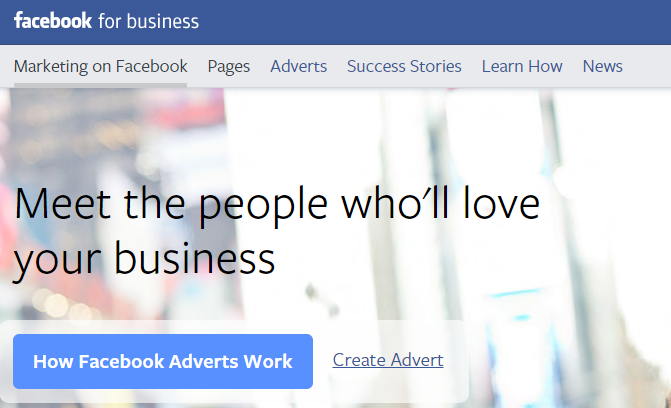 Facebook can now be used for more than just social networking! Facebook helps you advertise better and more importantly displays you ads where there is a decent chance of conversions! However it is important to know that 'selling' on Facebook is relationship based and not on a direct sale basis!
Click here to create your ad on Facebook!
4. AdRoll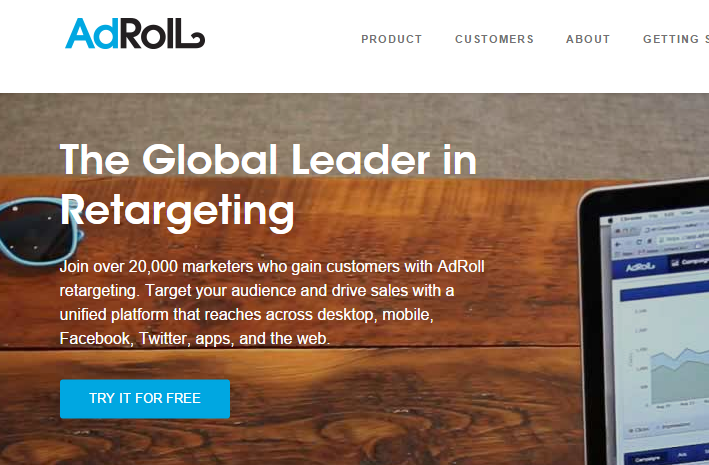 AdRoll which is primarily a retargeting platform is one of the best tools approved by FaceBook to provide access to FBX which serves as their USP. Additionally, it has its own ad network and also supports Google AdWords. More than 7000 brands prefer AdRoll over other platforms for retargeting!
Click here to sign up with AdRoll!
5. Infolinks

Infolinks is an advertising platform that supports in-text advertising and provides four types of ad units to choose from: inframe, intag, intext and insearch, as it claims that in-text advertising is a great way to overcome "banner blindness".
Click here to sign up with Infolinks!
6. Intextual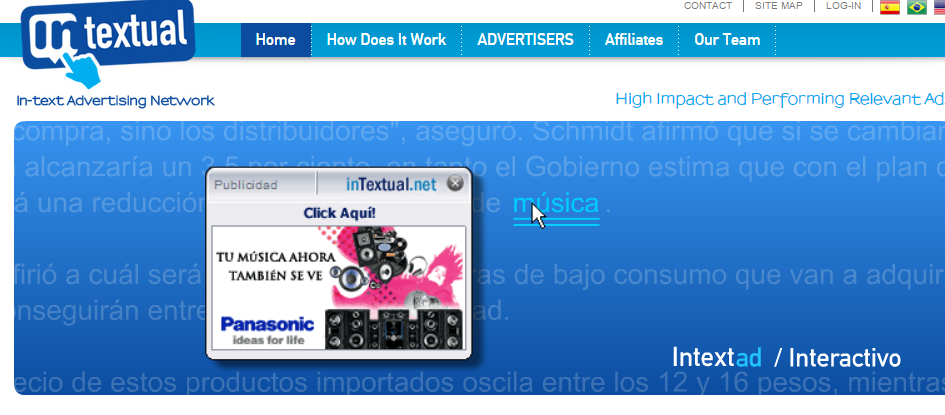 Intextual is also an in-text advertising network (similar to Infolinks) which has a user base of more than 40 million Latin Americans! Though the primary language of the platform is Spanish, it also has an English version.
You can sign up with Intextual here!
7. DTNX.com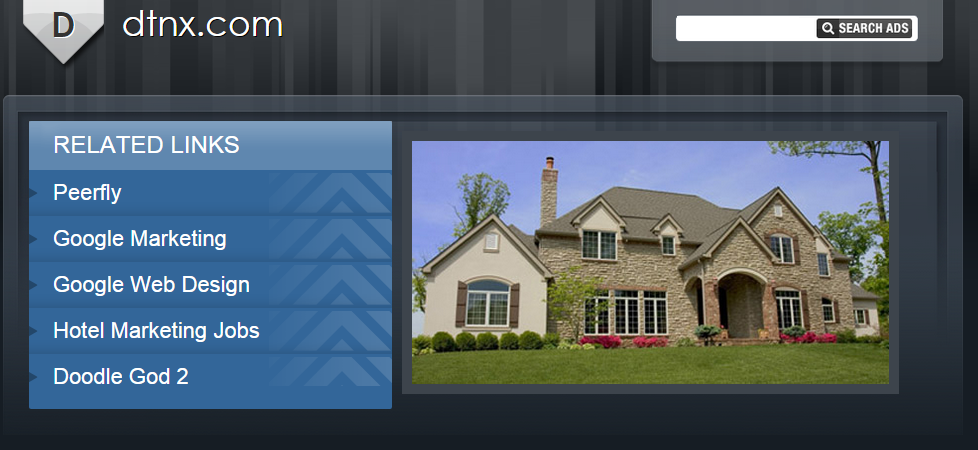 This is a direct traffic navigation platform which provides advertisers with the traffic of parked domains. When people type in an exact URL of a relevant website that is no longer active, they are directed to your site instead. This helps you direct better traffic your way, which costs much less than Google AdWords and also converts much better. It will work best for you if you manage to find a suitable EMD domain.
Click here to sign up with DTNX.com!
8. AdLandmark

AdLandmark is a pay per download service for software providers. Software providers are required to submit free versions of their tools to the system which become available for download on multiple shareware sites.
You can sign up with AdLandmark here!
9. Sponsored Tweets

Sponsored Tweets is a twitter advertising platform which allows advertisers to choose partners based on their geographical location, following and the category. Sponsors connect with users on a pay per tweet basis wherein each link tweeted has a link that tracks the message and integrates with Google Analytics which allows advertisers to track back and see if the ads are cost effective.
Click here to sign up with Sponsored Tweets!
10. ADsmonster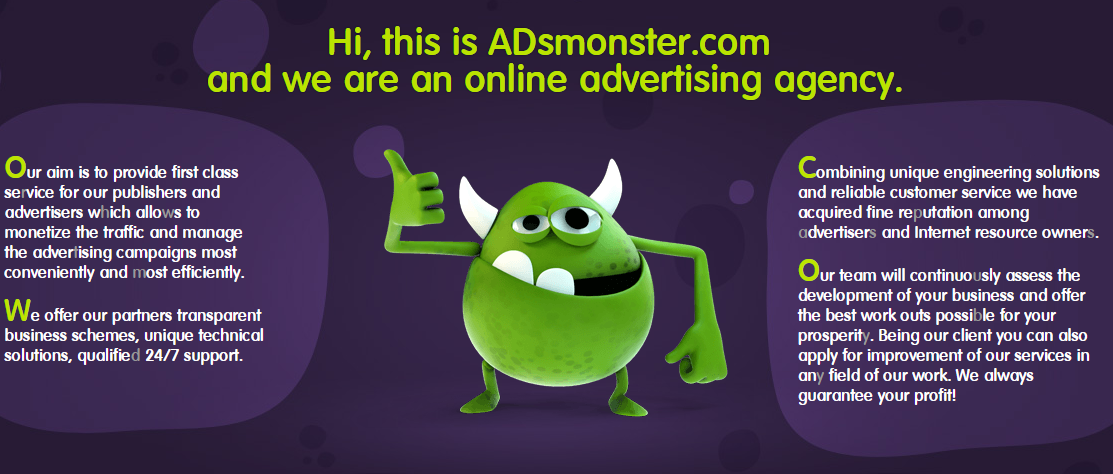 ADsmonster is another effective alternative as network which provides both low quality and high quality traffic and varies from cheap to premium. This enables you to use ADsmonster according to your advertising requirements.
Click here to sign up with ADsmonster!
These and the other alternative advertising platforms can be used in order to ensure that your ad is not lost among the billion others on Google AdWords and if used in the correct manner will surely divert traffic your way thereby enhancing your ROI!
We will soon be back with more on Digital Advertising!
Take our free Digital Marketing Analysis to know if your advertising strategies are cost effective!